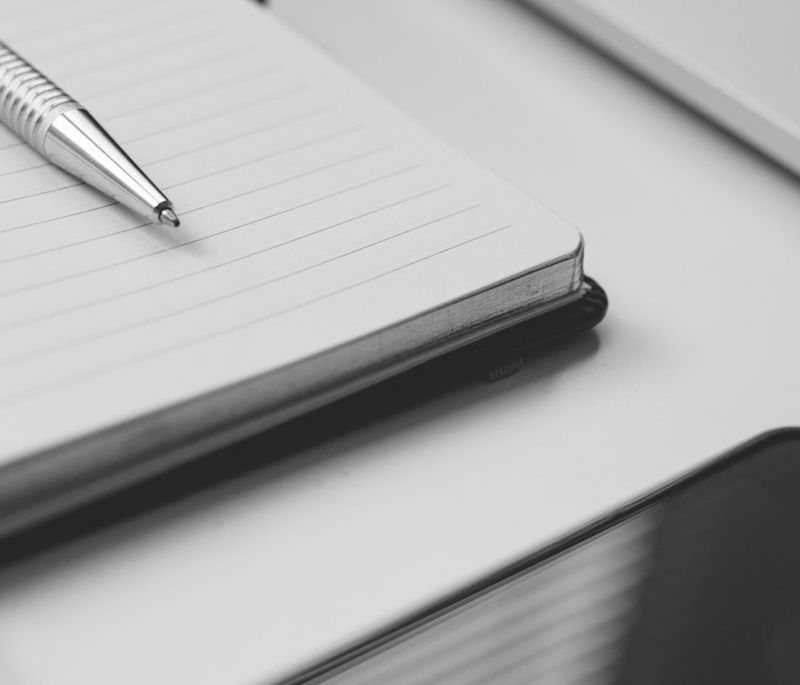 View the information below on the types, pricing, substitutes and problems with Deed in Nevada.
Deed Prices & Basic Information
We are often asked by out of state trust attorneys to draft a deed of Nevada property to an out of state trust. We are glad to do so for all counties in Nevada on the terms below. Also, we occasionally are asked by a Trustee to draft a deed out of a trust. That is discussed at the end of this article. Here are terms for drafting a deed putting property into a trust.
Drafting The Deed:
We will draft the deed, send it to out of state counsel for the client's notarized signature, and then when it is mailed back to us record it and mail it back to either the client or the referring law firm.
Deed Prices:
If there is no real estate transfer tax due, Nevada Real Estate Transfer Tax our fee is $442 for the first deed and $242 for each additional deed (from the same grantors to the same trust) and this fee includes the recording of fee of $42 in Clark County or fairly similar recording fee for other counties in Nevada. Also, at the end of this section, under the caption "PROBLEM DEEDS" we discuss very rare deeds that are best handled by full-time real estate lawyers.
Our Judgement of Best Practices In Nevada:
If there is a legal description of a property on the Assessor's website in a Nevada County we will use only the legal description on the Assessor's website, even if the deed to the present owner contains different language. We will not state the marital status of grantors or grantees. If the transfer is into a trust we will name the trust as the grantor, not the "current trustees" of the trust. If the deed is to joint tenants we will use only the language, "to Jack and Jill as joint tenants," and we will not add language about rights of survivorship or husband and wife. These are our judgments of the best practices in Nevada and we will not do it differently because the client or referring attorney wants it done a different way. In certain cases we will check with the County Assessor as to their preferred way to phrase a deed. (The Recorder accepts the recording fee and any taxes due by the Assessor keeps the title records.) NOTE: If the Assessor's website for the legal description contains the phrase "PT" that means partial description in those case a complete legal description will have to be included in the deed."
Transfers
Transfers into or out of a trust without consideration are currently exempt from a real estate transfer tax, but we need a copy of the trust, or preferably a copy of the Certificate of Trust, to avoid the transfer tax. If there is no Certificate of Trust, we may have to write one and charge for that additional service.
Recording Fees
NOTE: All necessary fees are paid when a deed is recorded. If we record a deed for you and you later receive a bill from some outfit seeking a fee, it is a scam.
Value
NOTE: We pride ourselves on offering outstanding value for our clients with uncontested probates and our clients involved in motor vehicle accidents through no fault of their own. (See our website, www.accidentawardslasvegas.com). Are our fees for deeds good value considering that some people get deed forms off the internet or can get deeds done cheaper by using a paralegal? That is a hard question. We are not set up to have competent non-lawyers write deeds. We are not the most cost effective provider of deeds. If we were running a business to write a large volume of deeds we would run it much differently than our family firm.
Affidavit of Death:
Sometimes it is necessary to file an Affidavit of Death. This could be done if one of two joint tenants dies in which case the Affidavit serves to transfer title from both to the surviving joint tenant. A certified copy of the death certificate would be filed with the affidavit. Or, in the case of a Transfer on Death deed, discussed below, an Affidavit of Death would be filed with a death certificate proving that the grantor died and that the property now goes to the grantees. Our charge for filing this is the same as for filing a deed.
Legal Descriptions (other than timeshare's)
If the deed is for anything other than a timeshare, we will check the legal description against online data bases and insure accuracy of the legal description. If the deed is for a timeshare there are no public records to check and we rely on the client or forwarding law firm for an accurate legal description. Some timeshare companies will verify the current legal description with a simple phone call; some are very difficult and time consuming to deal with. Timeshare legal descriptions can and occasionally do change over time so that copying a legal description off the purchase deed does not always give one the correct legal description.
Timeshare Deeds
Timeshare companies charge their own title transfer fees. We have noted a range of $50 to $599. If we do a timeshare deed, our services end when we send the client or out of state law firm a copy of the deed transferring title recorded by the appropriate County Recorder.
Final Steps
The forwarding law firm and client sign a letter confirming that Reed & Mansfield has no responsibility for reviewing the trust.
In order to draft and record a deed we would need the following information:
Names
The names of the grantors and grantees as well as other names they may have used on other legal documents
Address
The deed needs an address for the County Assessor to send annual tax bills to. For timeshares, this is usually the timeshare company which prefers to pay the tax and pass it along to the customer with the annual maintenance fee. For all other deeds we need an address for the annual tax bill.
Filing Coversheet
The filing coversheet which becomes part of the public record asks for the addresses of one grantor and one grantee.
Residential Address
Many clients are happy to have their residential addresses included in the deed and cover sheet. Advantages are:

The residential address is usually the best address for receiving the annual tax bill, and
Arguably an address on the deed minimizes the chance of an imposter giving a deed to the property.

However, some clients may prefer not to make their residential address a matter of public record. Other clients feel that with all of material on the internet and all of the various commercial search services available residential addresses are not realistically secret anymore. In any event, I need to know what addresses to supply for the requirements in paragraphs 2 and 3.

Proof Of Purchase Price
Finally, unless the transfer will be exempt from the real estate transfer tax--the most common exemptions are transfer into or out of a trust w/o consideration or transfer between husband and wife or between parent and child--we will need proof of the purchase price to be able to calculate the real estate transfer tax. See Nevada's Real Estate Transfer Tax for more information including the exemptions.
If the deed is in Clark County (which includes Las Vegas, Henderson, Boulder City, North Las Vegas and Mesquite, among other cities) the County Recorder instantly records the deed and hands it back. This is the same for Nye County whose largest city is Pahrump, an hour's drive away from Las Vegas. However, Washoe County which includes Reno, takes several weeks to mail back proof of a recorded deed.
We occasionally get a call from someone who says, "My Mom died and her house was in her trust and I need you to do a deed to transfer the house from the Trust to myself. This may or may not be a problem.
The first questions we will ask is whether the trust favored the caller over other children and whether this deed transfer may lead to litigation over the trust. For example, if Mom had 3 adult children, and one was living with her and taking care of her, and the trust leaves everything to the caretaker this is always a complex situation which could lead to litigation, particularly if this issue was not anticipated in advance. Or, the trust might leave real estate equally to four adult children, but one adult child wants to buy the real estate at below market value. Again, this can lead to complications.
Assuming that it appears to be pretty straight forward, for example, Mom died and left her home in a trust which lists her sole adult child as the beneficiary, then we will do a deed. For the first deed we would charge $300 and we would charge $200 for each additional document. For example, we will need a Certificate or Affidavit of Incumbent Trustee saying that the adult child is now the present Trustee. If we have to prepare that, we charge an additional $200.
Finally, we will check--or you can do this before calling us--and confirm by going to the Clark County Assessor's website (if the property is in the Las Vegas area)--that the property is indeed in the trust.
PROBLEM DEEDS:
If the County Assessor's Website under the legal description contains the two letters PT or AMD this means the legal description is only a partial legal description. Usually the full legal description can be found in the deed to the current owner and the problem is readily solved. However, if the deed to current owner only contains a partial legal description this is a red flag that title insurance companies may refuse to issue title insurance on the property. In this case we do not want to do a deed and will refer you to a real estate specialist.
Deed Substitutes
A Probate Court's Order transferring title upon death acts as a "deed," vesting title in the person inheriting, even though the Order is not a deed.
Until the spring of 2014 the Clark County Recorder wanted to see a certified copy of a court order transferring title to property. Now, however, they will record a regular court order provided that the order has the court's file stamp indicating the order was filed. However, many other Nevada County Recorders still require a certified copy of the Order.
If two people hold title to real estate as joint tenants and one dies, the surviving joint tenant can obtain title to the property by filing an "Affidavit of Death of Joint Tenant" along with a death certificate. This document acts as a deed transferring title to the surviving joint tenant even though it is not a deed.
We charge $310 to do an Affidavit of Death of Joint Tenant once the certified copy of the death certificate is provided. If the death certificate is not in English a translation will be required and there will be an additional charge of $100 plus you will have to provide an official translation. These fees include government filing fees of $42 per document in Clark County, Nevada.
Common Problems With Recording Deeds